Westlake Fantasy Football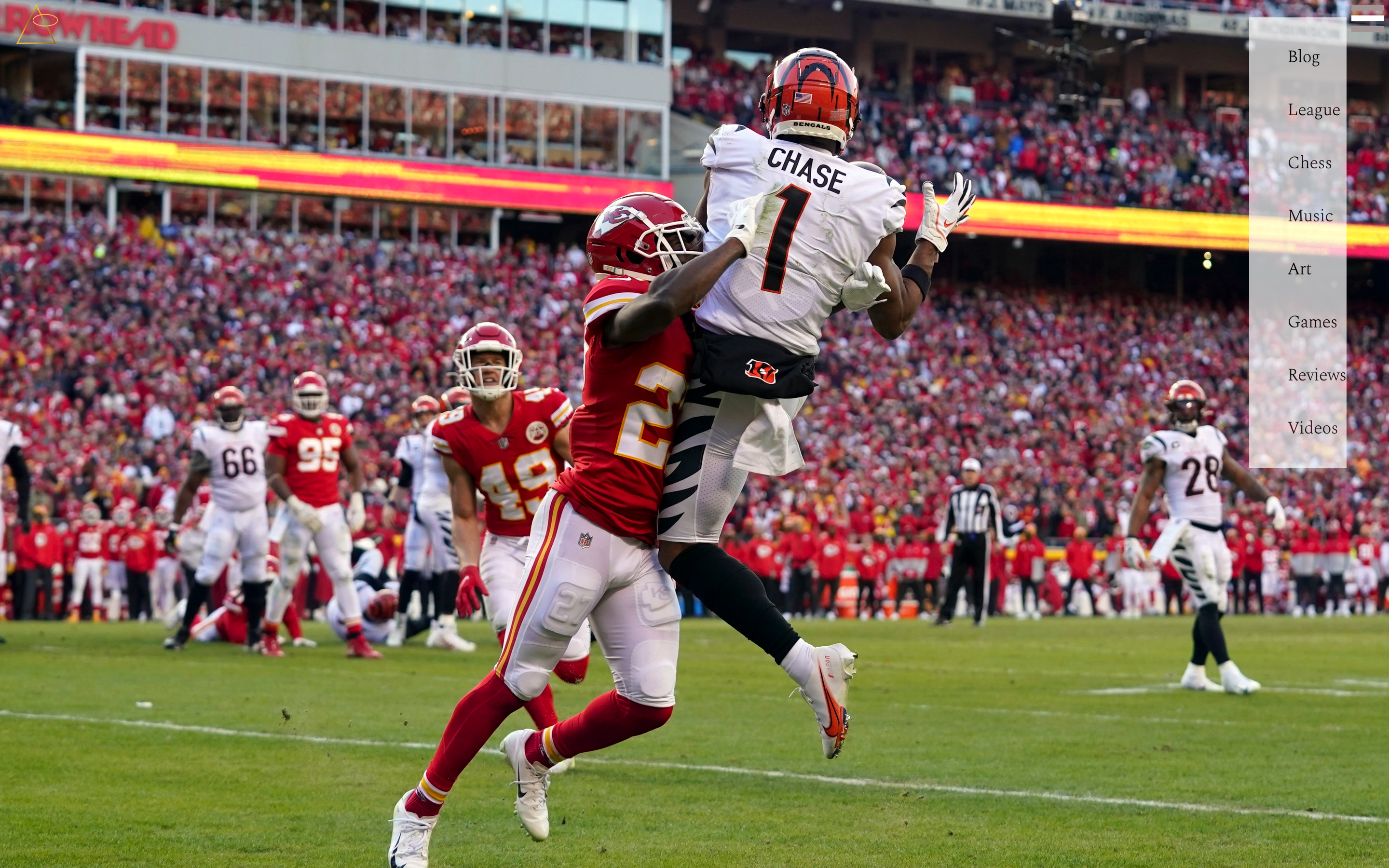 Just spent hours updating the /fantasy with a /0 for week 0 analysis post-draft review.
8.14.22
NFL Playoff Predictionns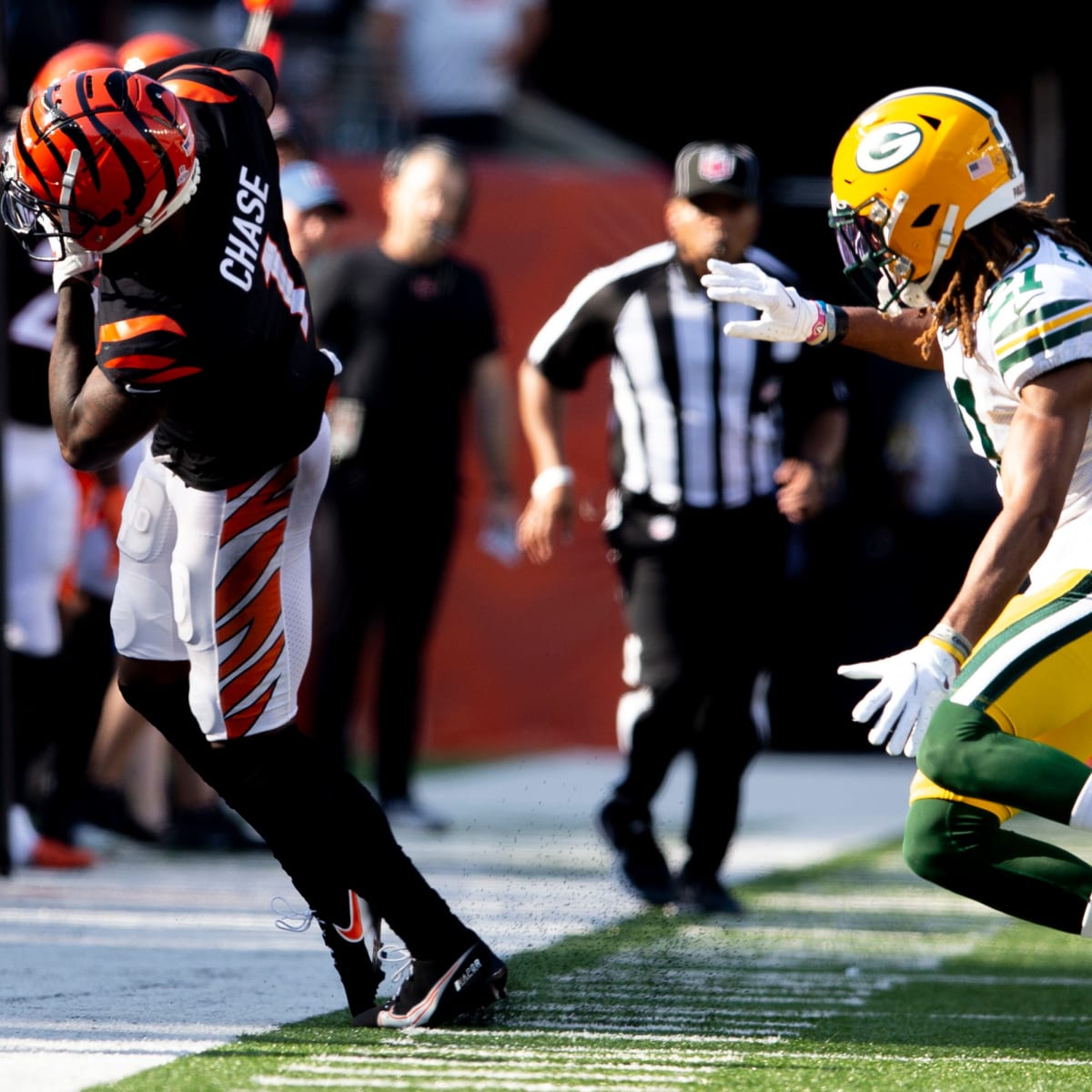 First off Congratulations to Ernie for winning a legendary season. Debo Samuel and Cooper Kupp continue to do great things.
This is a great video predicting the NFL matchups.
I did an exercise like this myself recently and I agree with everything this guy says up until the championship game matchups.
I have the Bucs beating the cowboys, packers, and chiefs to win it all. He has the bucs losing to the cowboys and the cowboys losing to the packers and the packers winning it all.
We see the AFC identically, with the bengals losing the championship to the Chiefs, but then the Chiefs losing the Super Bowl.
Here's how I have mine: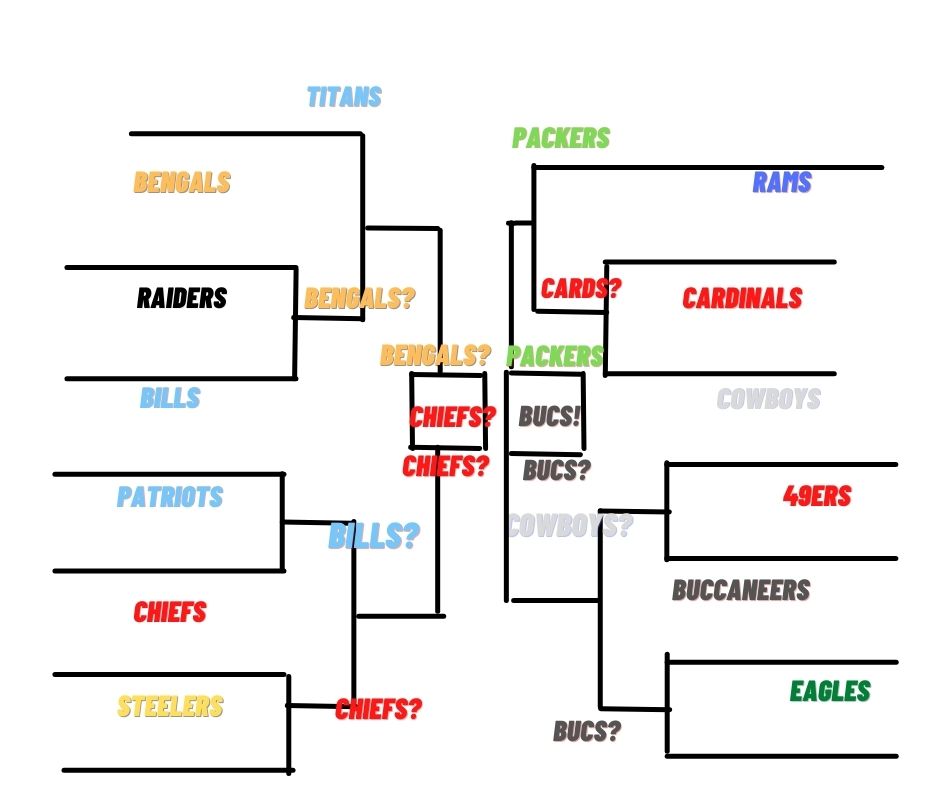 I just think Brady will have enough to give Rodgers a run for his money.
I think the Cowboys kicked the most ass this year, and could definitely make some noise. It will also be interesting to see how the Rams do with their all in win-now mentality. They have a tough matchup against the cardinals and I have the Cardianls winning that game and he has the Rams, so that's one other difference.
That said, last year I was very confident the Bucs were goinng to win the super bowl and this year I am much less confident. Still, Brady will probably be on the TV throwing TDs on Super Bowl Sunday. He's won 8 already and he just won last year in his first year with the team and he just lead the league in TDs and Passing Yards. He's pretty ridiculous. If I have to bet, I bet on Tom Brady.
1.11.22
Playoff Preview
12.15.21
Sibling Rivalry
First up we have the matchup between Justin and his little brother. His team is going to play like big brothers out there too and I'm projecting a victory.
Justin's roster is not perfect, and I think starting Michael Gallup in the flex shows the loss of DJ Moore, but Kyler is a great addition. With Mike Evans and Justin Jefferson and the new Bear's offense I think this team should triumph.
Devon's team was hiding his flex but I would go Mooney.
Andrew vs. Chris
Either one of these teams could win the championship, although I think Andrew's in a better position. These are two of the best teams all year and I think this will be a very high scoring playoff game and I'd take the over on 300 points.
Chris is starting Clyde which I like and I think his team's ready to rock and roll but there's just sometimes not enough to beat Andrew's team. I know because I swept him this year in our two matchups and it took everything going my way for it to happen and someone that rhymes with Dustin Fucker.
Bye Team Analysis
Devin messed around and picked Davonte Adams in the top-mid of the first and now has a BYE to reflect on his incredible decision.
Ernie of course belongs here as well and should set up a direct deposit for his yet again weekly $50 award. Our league is awesome that you have something as substantial as $50 of extra weed or whatever you want to show for your awesome fantasy team.
Trevor missing the playoffs analysis
This is a great moment for our league and for Trevor. There are a lot of bad leagues out there with the commisioner having a dominant team and the league barely being active or knowing anyone else outside of the commissioner. That's a hard word to spell!
For Trevor it's great because he will come more prepared next year and raise the level of competition in our league as we all must admit his savvy management.
Champion Predictions
Ernie, Devin, Andrew, Chris, Justin, and Devon have the best chance of winning in that order.
The Argument for Ernie
Ernie has been by far the most dominant team in our league to the point where we will talk about this team later on whether he wins or not.
I have $50 on Ernie against the field with Sven in a bet, and now he has a 25% chance of winning already just because of the BYE.
The Argument for Devin
Devin has a magical touch going on. Probably scares me the most. His team only has 3 WRs last time I checked. although he got Barkley out of it and nailed a bunch of RB picks, he kind of has no WR depth now and his 2 and 3 have red flags, although potential.
The Argument for Chris
Chris is going to win sometime right? And is this that year? It's certainly possible. The computer loved it, and I loved it. Guys like Diggs and Godwin are terrific. Zeke been pretty good and Dak and if Waller does something in the playoffs Chris could come out on top and name his firstborn son Darren Waller.
Week 7 Recap
Featuring Ernie and Charlie and Video Highlights with Trev!
The Lost Podcasts
Week 6 Recap
Week 5 has no podcast
Week 4 Podcast Recap
Week 4 Recap by Trevor
10/05/2021
Quarterbacks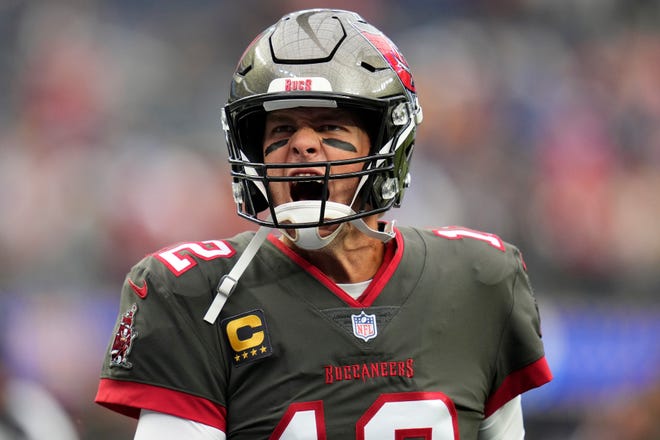 The most important position in sports
Winning a superbowl often requires a great quarterback, and that's what every team is trying to do. Win it all.
Therefore, in these rankings I will be logically placing Tom Brady at #1. Tom Brady has won more super bowls than any single team has in nfl history. He takes chances only when it's appropriate. He knows how to come back from behind, or drain the clock on a lead. He get's his team in position to win, with the highest win percentage of all time.
As a browns fan, I've suffered through horrendous quarterback play. I wanted it to be over when we selected Johnny Manziel. Nope. Another disaster. Then we got Baker. Our head coach was stupid and it took a Tyrod Taylor injury losing to the jets to get Baker to come in and light it up, win the game, and steal the job and then go on to set the rookie record for touchdown passes.
The next year, we hired another stupid coach and Baker regressed badly. Odell and him didn't click, and high expectations were dashed.
Then came last year, when we finally had a competent coach in Stefanski, and the hype died down. We had Hunt for a full 16 games, and a healthy OBJ. Baker got blown out in week 1 by the Steelers.
He's so hot and cold one time I told my Dad I was done, and that he's a bust, and he went out the next week and destroyed the Titans with about 5 TD's in the first half and zero incompletions the whole game except for one throw away which was a good decision. We went deep into the playoffs and lost only to the chiefs.
The Chiefs are the only team that's beaten us in our last several games dating back to last year's lost to the Ravens on primetime.
But who is Baker Mayfield? Is he the QB Browns fans have been waiting for? Is he good enough to win us the whole damn thing? Or is he not?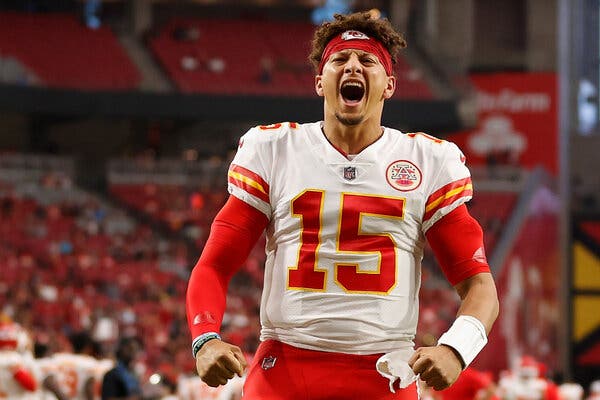 Tier 1 - Elite Tier
Tom Brady
Aaron Rodgers
Patrick Mahomes
Russell Wilson
Kyler Murray
Josh Allen
Lamar Jackson
Deshaun Watson
Tier 2 - Great Tier
Justin Herbert
Dak Prescott
Matthew Stafford
Joe Burrow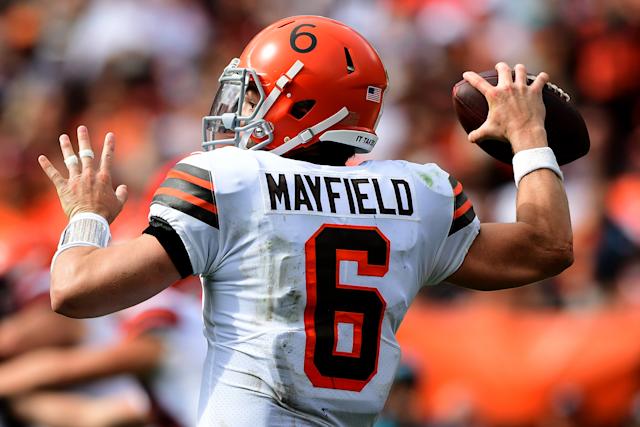 Tier 3 - Good Tier
Matt Ryan
Baker Mayfield
Kirk Cousins
Ryan Tannehil
Jalen Hurts
Derek Carr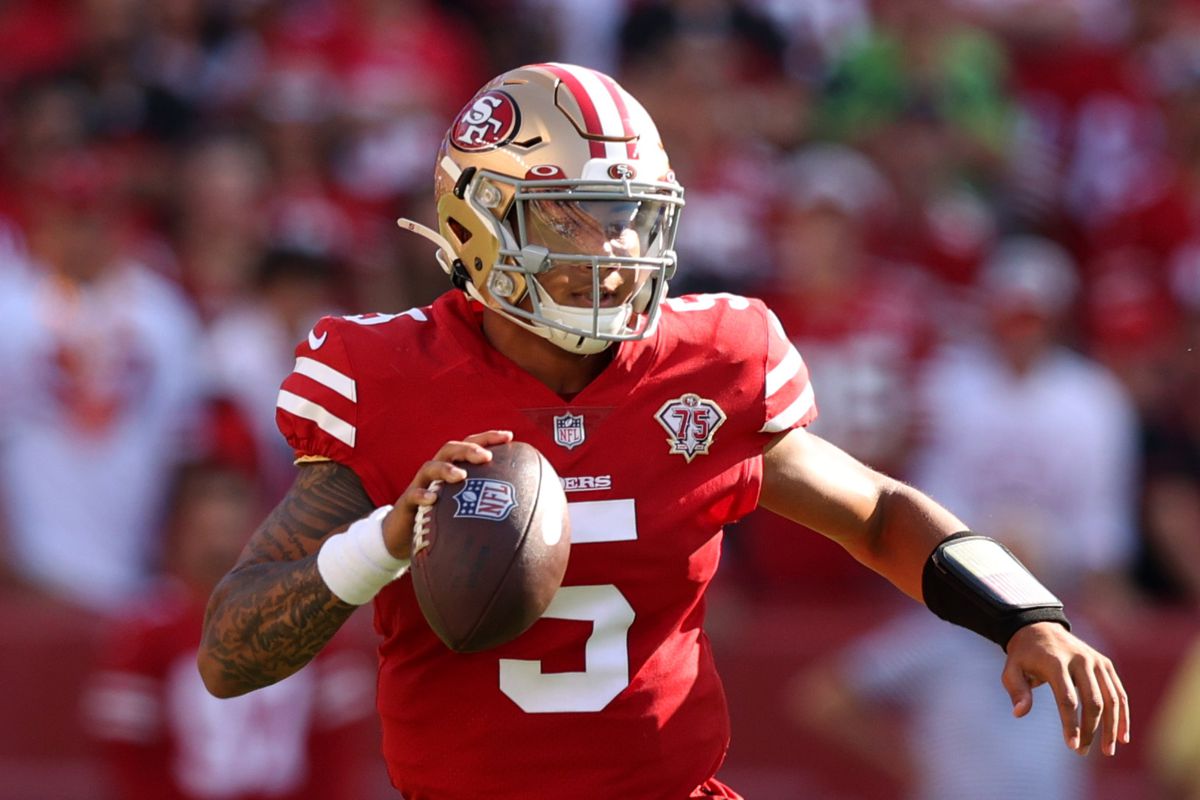 Tier 4 - Potential
Trey Lance
Mac Jones
Trevor Lawrence
Justin Fields
Daniel Jones
Sam Darnold
Jimmy Garropollo
Tua Tagolavoa
Taylor Heinike
Tier 5 - Move on
Jameis Winston
Jared Goff
Carson Wentz
Ben Roethlisburger
You're happy if you have a favorite team with a guy in Tier 4. At least there is a chance they evolve into something special.
In Tier 2, you're ecstatic, because these guys are balling out and your franchise is trending upward.
Anyone with a tier 1 QB on their favorite team is spoiled rotten. All of these guys are virtually interchangable, and they are not the reason your team loses. They are the reason your team wins.
Tier 3, is the dicey one. Tier 3 is either young players who haven't convinced you yet, or veterans starting to decline. Tier 3 is where you might find a player like an Eli Manning on the Giants super bowl team. He was good enough, to win it all and make some big throws with a great defense and running game. Kirk Cousins is good enough to make a few big throws, but he's not good enough to get you to the promiseland without a seriously stacked team around him. Matt Ryan missed his window. Baker is in his window right now. I can't help but think the Browns could pull a Rams and Trade a Goff for a Stafford. Because trading Baker for Deshaun Watson makes a lot of sense if there wasn't the legal situation.
I'm going to the game this weekend. What will Baker do? Will he light it up, and outduel Justin Herbert, or will he be outgunned and outclassed? -Developer Max
10/05/2021
Week 3 Podcast Recap
Week 3 Recap by Trevor
10/05/2021
Is Fantasy Football Dead?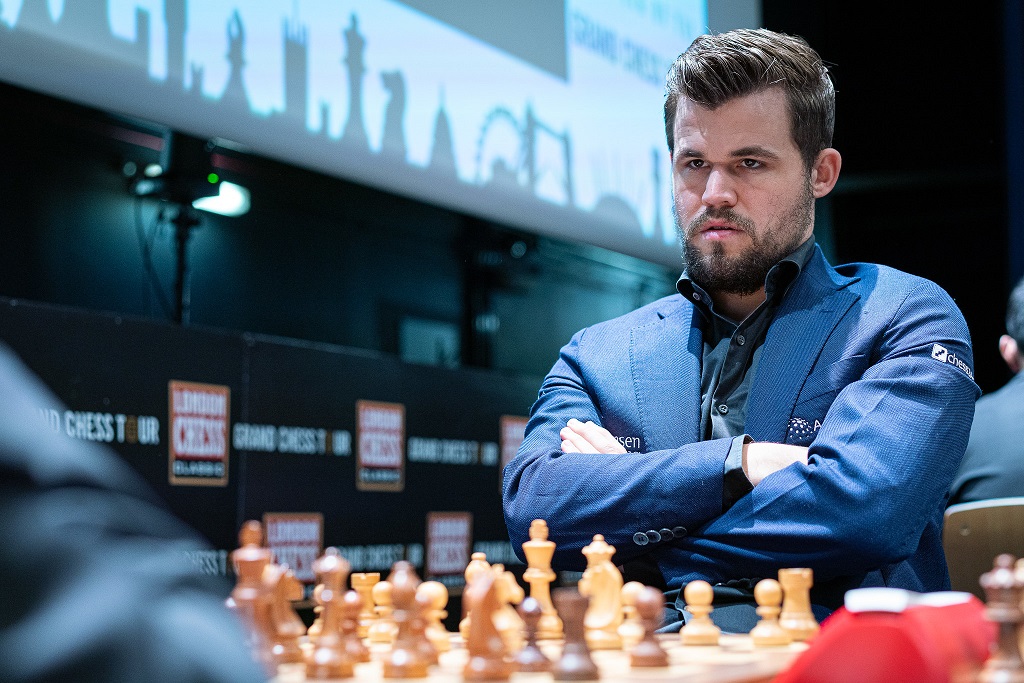 In chess, at the top level, in classical time control of each player getting at least 30 total minutes on their clock, most games are drawn.
Magnus Carlsen, the current world champion and highest rated player of all time, was challenged in the world championship and drew every single game and then won easily in tiebreaks when the time was switched to blitz (5 minutes per) and rapid (10 minutes per).
As time decreases, the mistakes become more likely, and players are able to find winning advantages. Magnus knew his opponent wasn't as good as him in rapid, so he chose to push for an advantage there and only there, avoiding supercomputer theory.
But for a long time, it was believed by some that chess was a dead or solved game.
Computers have been better than people since the 90's when IBM's Deep Blue defeated Garry Kasparov in a match.
Computers at that time played boring, surgical moves with superhuman precision. It was believed that chess was dead, solved. No magic left to uncover. No more strategies worth exploring, nothing could beat the computer.
The best players started emulating the best computers, and games got more and more boring.
Go, a chinese board game, was not solved, so Google solved it of course with AlphaGo, self-learning technology. The AI played itself millions of times with just the rules and score of the game and mastered it in a way no human can fully comprehend. Then, they made AlphaZero, which can play any game, including chess.
Alpha Zero dominated the top chess engine that had been using a brute force calculation. Alpha Zero played daring sacrifices, human-like, but followed it up with insane beyond superhuman ability to restrict it's opponent's pieces and win with spectacular checkmates.
Suddenly, chess was revived. Players started to learn from Alpha Zero and get great results from playing h4 early and just attacking like a schoolboy.
Chess was wide open again. Now we have Nepo vs. Carlsen scheduled. Nepo plays like how I think Sven would play, extremely dynamic and not playing to draw or playing it safe. A very double-edged attacking player.
Still, players memorize chess theory, and avoid certain lines because they know how the game will end up and don't see any winning chances there. Magnus Carlsen is famous for playing suboptimal moves he knows are suboptimal, but are the best because they get his opponent into uncharted territory where suddenly his preporation is of no use because he expected magnus to go down a superior line. So inferior play is superior in that sense, for the greatest ever.
In Fantasy Football, you have fantasy pros, which is sort of like a computer. Even I've written an article on medium last season about using deep learning to determine which backs are busts and which are set to boom.
These analysts and initial computer algorithms are getting so good that fantasy football is reminding me of what we once thought of chess... a dying game.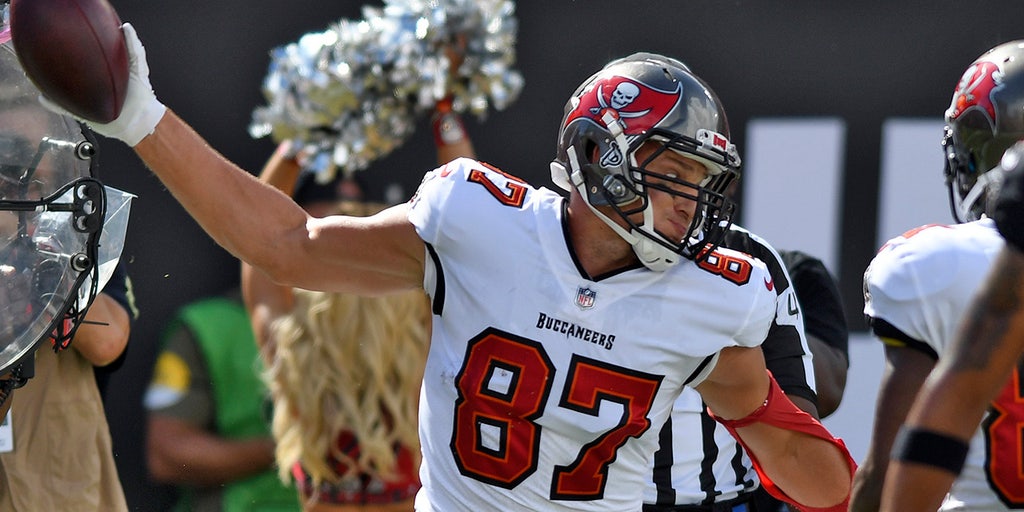 See, if the models are right, if fantasy pros is right, then we all pick the best player available, have equal teams, and really only injuries set us apart. But if the models are wrong, then you can get a steal like Gronk in the 13th round. The more the models are wrong, the more the game is alive in the eyes of strategists like myself.
I had a dream, probably my first fantasy football dream, the other night. I dreamt that I was watching football in my room, and I thought to myself, "nothing happened today that wasn't forecasted or predicted" Like these fantasy analysts are getting so good at their jobs increasingly so ever year, so that it's actually less fun to play. Suprising stars is what makes fantasy fun. The less suprise, the less interesting of a game it is to play. When you have all these analysts banging the drum for rondale moore, well where's the fun in picking him up? Are you just doing what you were told? Granted, in our league someone grabbed him before he blows up and I give credit to that person. But, I'm just saying, it's gotten to the point were a 6 year old girl who's never watched football could probably have an excellent team just by doing what the computer says to do. She's probably be ranked number 1 every week projected for 140+ points and get a first round bye.
I zag super hard in the other direction, and trust me, it's not because I don't want to win. I want to win, but I also want to have fun. I love listening to the Fantasy Footballers podcasts but man, in my dream, fantasy occurred to me as a solved game, a dying game. And maybe not for everyone, but for people like me. Chess is so complicated that I'm nowhere near good enough where chess being a solved game even applies to the games I play... but there are certainly some lines I'm aware of and avoid because I know that he knows what to do. Like I'm good enough to smell it. I'm top 1%. Top 1000 on lichess.org.
Chess is still beautiful. I still learn, I still have fun. But I don't play boring theory and see who can memorize it better, I play fun crazy lines usually. And in fantasy, I don't even think I'm capable of taking the best player available. Why not just autodraft? I'd rather take a player on the Browns because I like them, idk. I don't even know what I'm saying. But in chess, the solution is to reduce the time of moves, so that more mistakes happen. So maybe in fantasy, it'd be a lot more fun if we got rid of the computers on draft day and made people pick a lot faster, idk. Could create more imbalance in our league which I think is a good thing. Parity at this level is really just flipping a coin and seeing who's guy gets injured during the game. I would rather have no parity, and a clear dominant player who picked players way out of order of where they're supposed to go. Imagine a fantasy draft before computers and experts and the lack of parity in that league. Idk. Just something to consider. For what it's worth, I love fantasy football still. I think it's alive and well. It was just a dream.
Magnus Carlsen was also the #1 Ranked Fantasy Soccer player in the world for a long time and proudly donned that on his instagram. I think the ability to look at data and form a winning strategy does apply to both chess and fantasy sports or that would never happen. It's obviously not luck that Magnus was the best fantasy player in the world and also the best chess player. It's not a coincidence.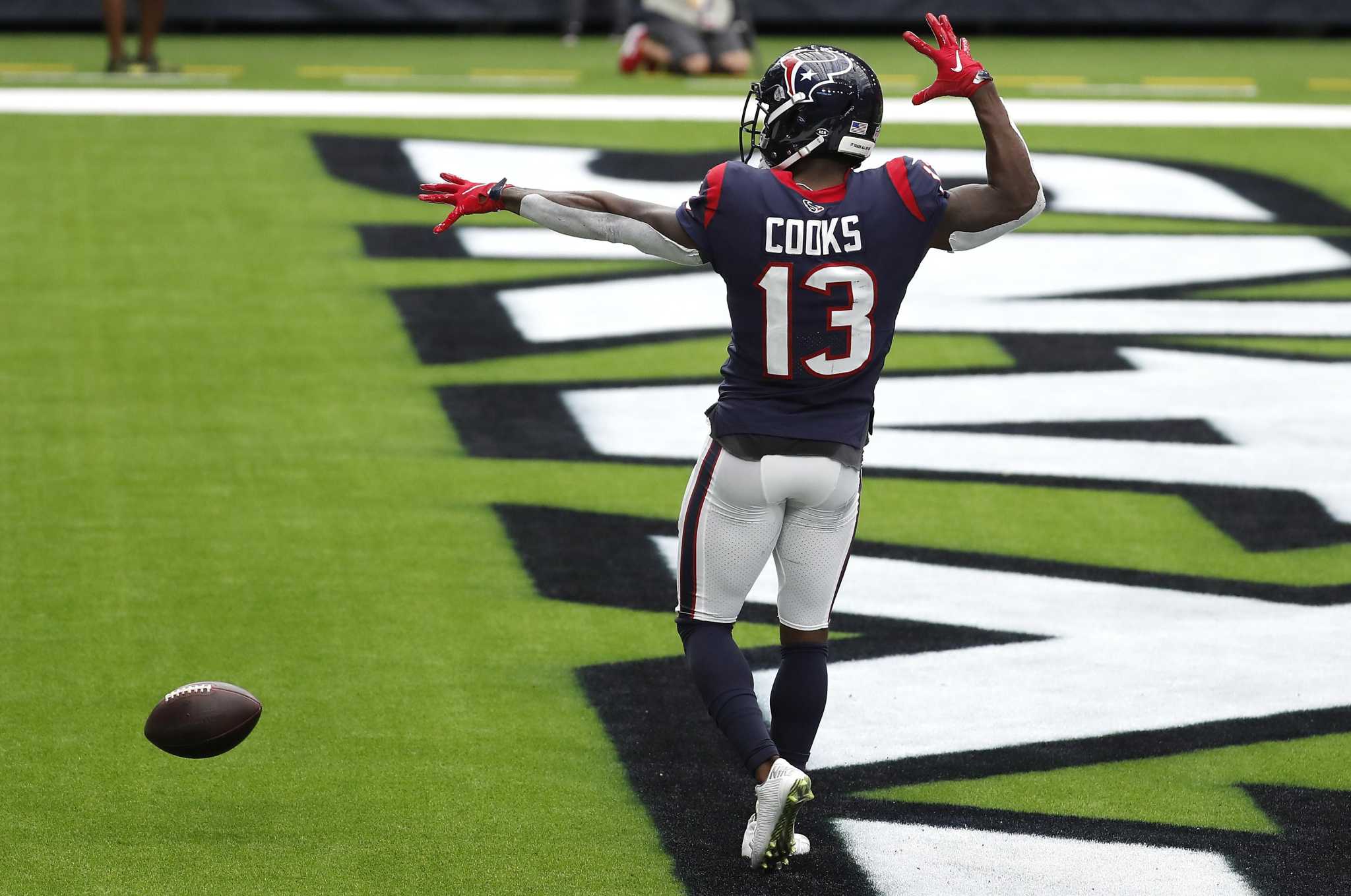 The question is, does Andrew Seif know Brandin Cooks' career. Does he know, within his own mind, that he's sneaky good this year, or did he just look at the fantasy pros best player available and read one stanza and click draft? Like does he know he used to play for the saints, was a first round pick, and gets traded all of the time? Does he know that when he makes a big play, he pantamimes pulling out a bow and arrow? Does he want to watch that celebration with a smile? Or does he just read a quick recommendation from the computer and pick him in our league? I honestly don't know. But I hope he knows who Brandin Cooks is, and actually believes in the player and situation. Does he know he was brought in to replace the terrible trade of Hopkins, to cover up Bill o Brien's mistake? Does he know who Bill o brien is? That he has a butt chin, and was the GM and Coach? How deep does Andrew's knowledge go? Does he know bill o brien was a D cordinator for Bill B and the Pats? That's where my knowledge ends. But where does seif's? And he puts up 20 on me on thursday night football. Did he deserve that? Did I deserve that? I don't know. I'm just thinking out loud, as always. Yours truly, Max.
09/23/2021
Week 1 Review
Here is Trevor's podcast for week 1
Also want to mention nice trade by Tim and Justin. I think it helps both teams.
09/16/21
Shake and Bake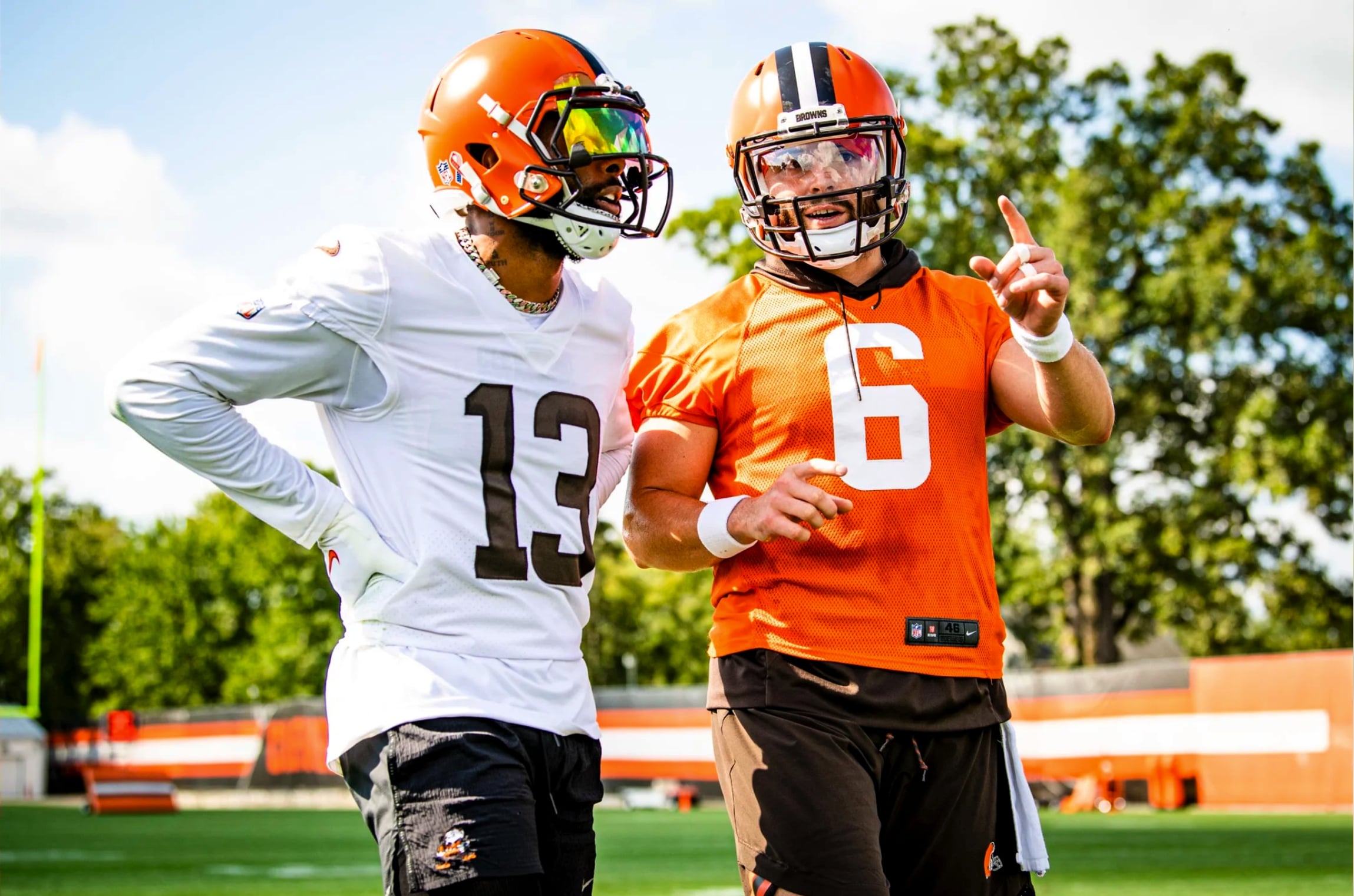 Boys, week 1 is practically upon us. And once the bullets start flying, everything changes.
Suddenly, all the offseason narratives fall away, and these narratives that plague rankers throughout the industry will make you curse yourself for over-analyzing.
On Thursday night, you'll remember, Tom Brady is good at football. Rob Gronkowski is good at tight end. Antonio brown is good at receiver. Everything else is noise.
I can't wait for Odell Beckham Jr. and the Browns to take on the Chiefs in Arrowhead.
As for our fantasy league, I'm dying to see who Justin and Trevor drop, assuming they fill their lineup and fail to swing a 2 for 1 trade in the next 24 hours.
Will Chris's team live up to the hype? Will Devin's triple wide receivers pay off?
Fantasy football is just a game. Devin understands that. He won the title because he made the right moves at the right time and ended up with Justin Jefferson basically filling the hole in his roster that was Julio Jones last year. I think with the way Jamar Chase has looked, if there's a Justin Jefferson this year, he's on my team and his name is either Devonta Smith or Jaylen Waddle
This is the moment of truth. I'll never forget week 1 Leveon Bell making one of the best runs ever against the browns and I knew I made the right keeper pick. Or Tyreek hill backflipping in the endzone and I knew I got a 4th round steal. Or Metcalf last year catching a bomb on atlanta. Who will explode for your team? What studs and duds will dramatically declare themselves? I remember Alpert's draft pick of Gronk looked genius with a 3 TD performance on primetime back when Alpert was in the league and Gronk was in his prime.
Who's going to go off and be the 4th round steal like my Tyreek and Metcalf picks? Here are my picks for week 1 superstars you're gonna be kicking yourself for not drafting.
Studs

Justin Jefferson
Devonte WishIHadAms aka Devonte STATums
CeeDee Lamb
Tee Higgins
Brandon Aiyuk
Jerry Jeudy
Damien Harris
Derrick Henry
Nick Chubb
Kareem Hunt
Travis Kelce
Tyreek Hill
Pat Mahomes
Aaron Rodgers
Tom Brady
Mike Evans
Najee Harris
Lamar Jackson
Justin Herbert
Darren Waller
James Robinson
Antonio Gibson
Corey Davis
Who's going to fall flat on their face and make you regret all that draft capital you spent on them? Here are my top candidates to disappoint
Before I show you, let me tell you something. You know when the weeks over and you glance at the other games in your league and see some of the pitiful performance of certain nfl players that were started in fantasy? What do they have in common. Narrative. There is always a reason. "Oh, I see why you started that guy. The other guy got hurt and he was expected to be the starter" Or, oh with so and so situation this player should benefit. Unless it's blatant absense of talent at a certain position, most duds come from narrative driven projections of something that player isn't actually good at doing. Like Irv Smith giving you zero when Kyle Rudolph isn't playing, or stuff like that. Sometimes, it does pan out, like David Montgomery without Tarik Cohen last year, but beware that narratives will cause more duds than studs in my opinion.
Without further ado, here are my picks for duds in week 1 and the season beyond
Duds

Darrel Henderson
Austin Eckeler
Dallas Goedert
Jaylen Hurts
Noah Fant
Kenny Golladay
DJ Chark
Brandon Cooks
Michael Carter
James Conner
Zack Moss
Clyde Edwards Helaire
Keenan Allen
Saquon Barkley
Joe Mixon
Chris Carson
Matthew Stafford
Live long and prosper, -Developer Max
Draft Review
Trevor and I break it down.
08/25/21
Fantasy Podcasts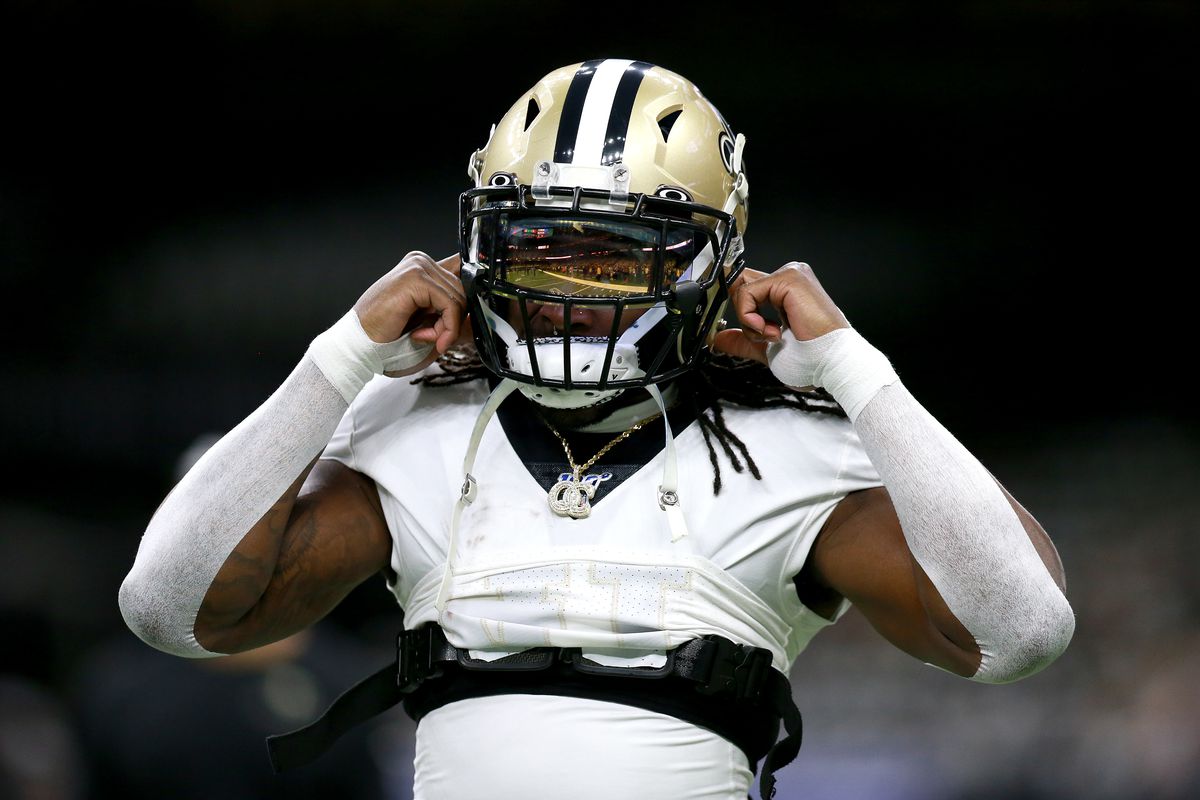 This is where I'll be posting the league content like podcasts.
I'm open to suggestions about what kind of content you guys want to put on here.
I can also post articles from guests if any of you want to email me some content.
Peace!
08/21/21
End of the Line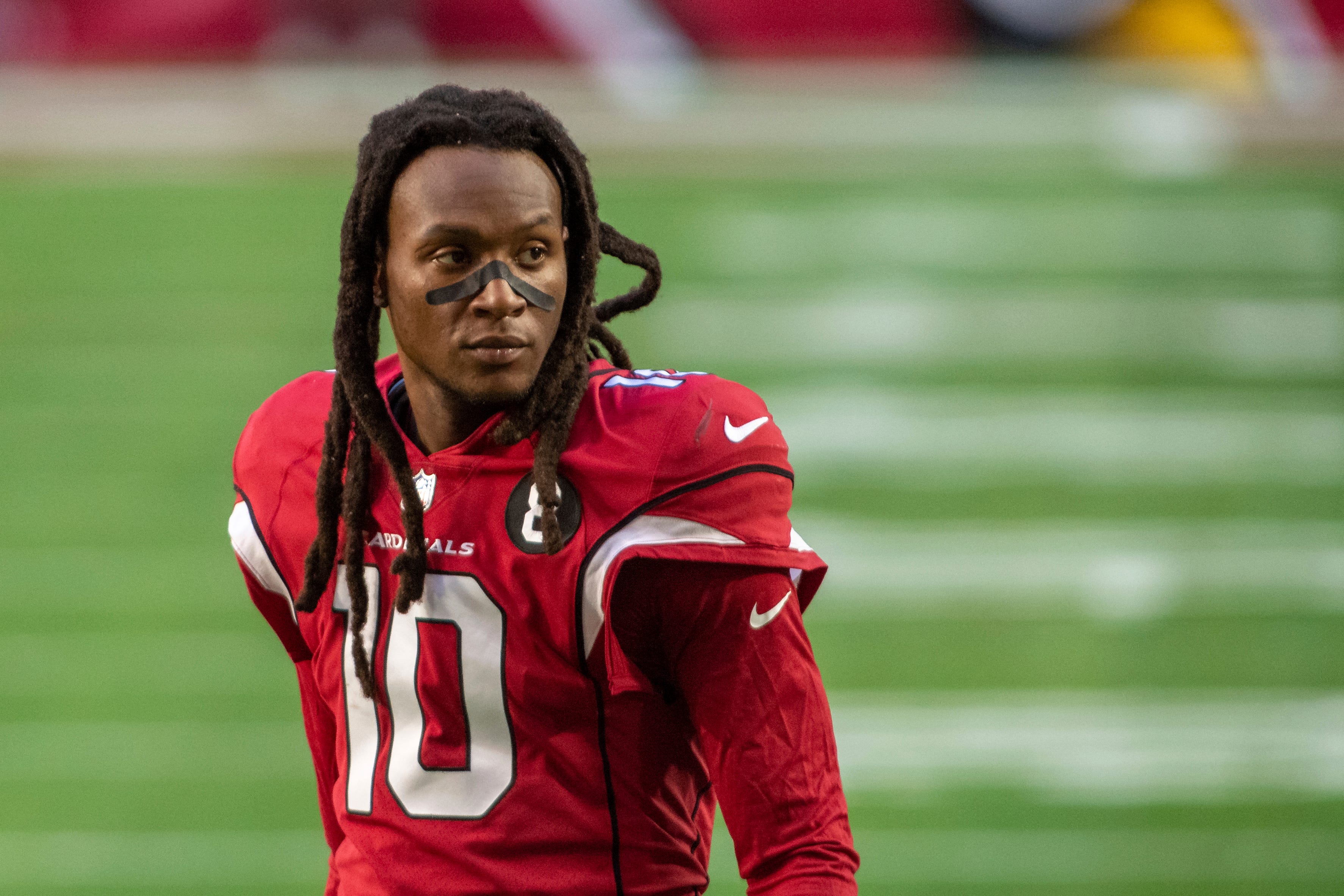 This is the end of the league Blog.